Stay With The Krakow's Best Views
We are taking care of all your needs whether you stay with us for business, leisure or a special occasion. At the end of a busy day you can relax in our fully equipped health club with an indoor swimming pool or take a massage or sauna session in our Fitness Center.
Guest Services
24-hour room service
24-hour Front Desk
Luggage storage
Safety deposit boxes
Dry cleaning service
Ironing service
Ice machines
Air-conditioned facilities
Handicap accessible facilities
Pets allowed
Business Services
Fully equipped 24-hour Business Center
Cash machine (ATM)
Recreation and Entertainment
Indoor heated pool
Sauna
Lobby shop
Free-of-charge bicycle rental*
Transportation
Airport pick-up/drop-off
(pick-up and drop-off PLN 100)
Limousine service
Underground/outdoor parking (charges apply)
*reservation is required, the number of bicycles is limited, terms and conditions apply (available on demand at the front desk)
Travelling With Pets
Sheraton Grand Krakow is a pet-friendly hotel, open for guests travelling with their four-legged friends. Dogs can take advantage of our specially designed Sheraton Signature Dog Bed, as well as water and food bowls. The hotel accepts dogs and other animals, free of charge.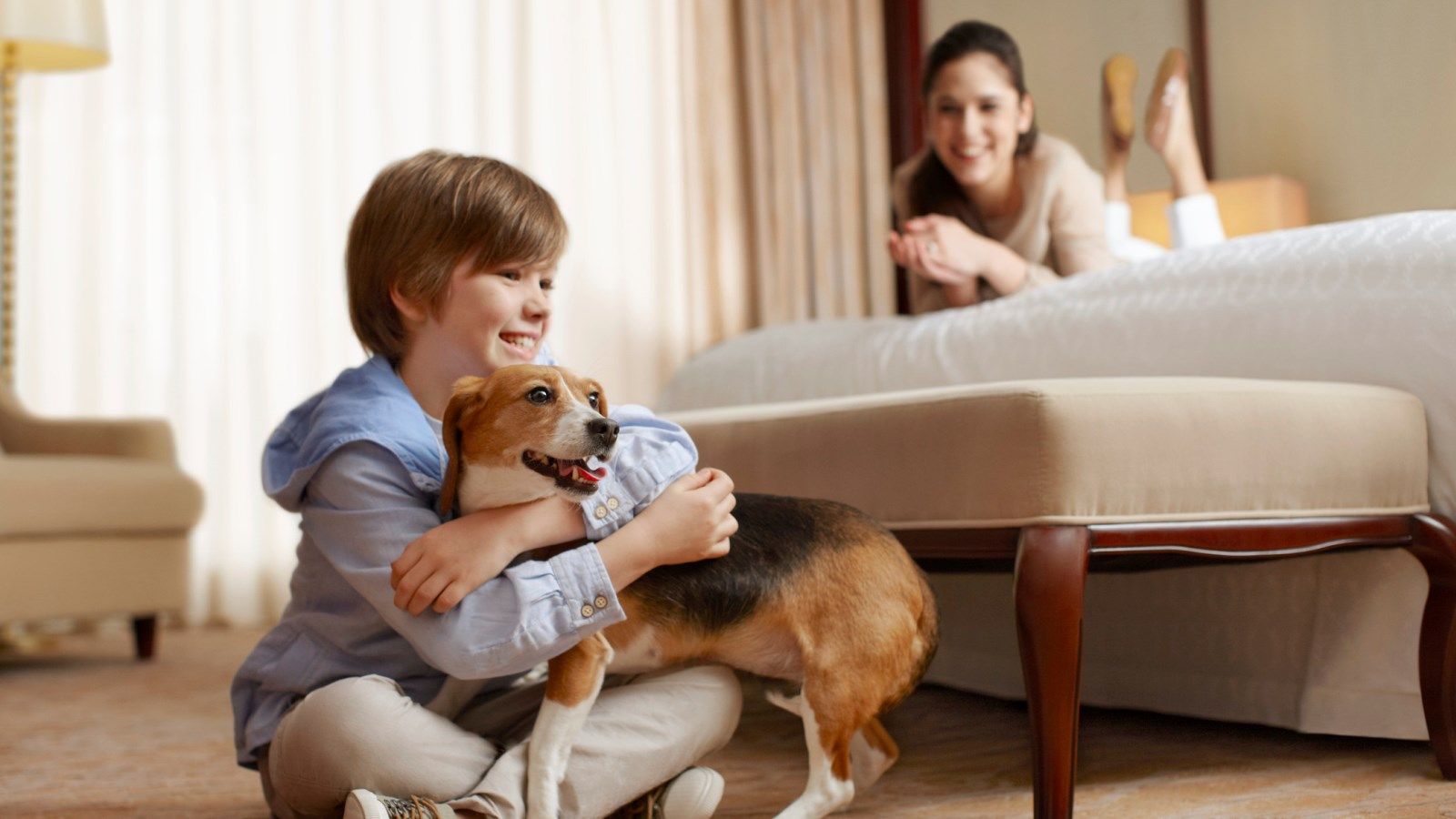 Hotel accepts dogs or cats with a weight limit of 40 lbs / 18 kg. Other animals or dogs heavier than 40 lbs / 18 kg are accepted at discretion. While check-in guests are required to sign a waiver for damage or cleaning. Any disturbances such as barking must be curtailed to ensure other guests are not inconvenienced.
It is not allowed to enter with pets to any food and beverage venues of the hotel or Sheraton Fitness. This exclusion does not apply to guide dogs. In the common areas of the hotel, dogs must be kept on a leash and wear a muzzle.
When travelling with your pet it is recommended to inform our reservation department prior to your arrival.

Please contact us:
Tel.: 0048 12 662 1000
Email >